Create, manage and send invoices from your phone in seconds
Smart Invoices is the easiest way to create, manage and send invoices to your customers. Spend less time on invoice admin, less time waiting to get paid and more time focussing on the work that matters to you.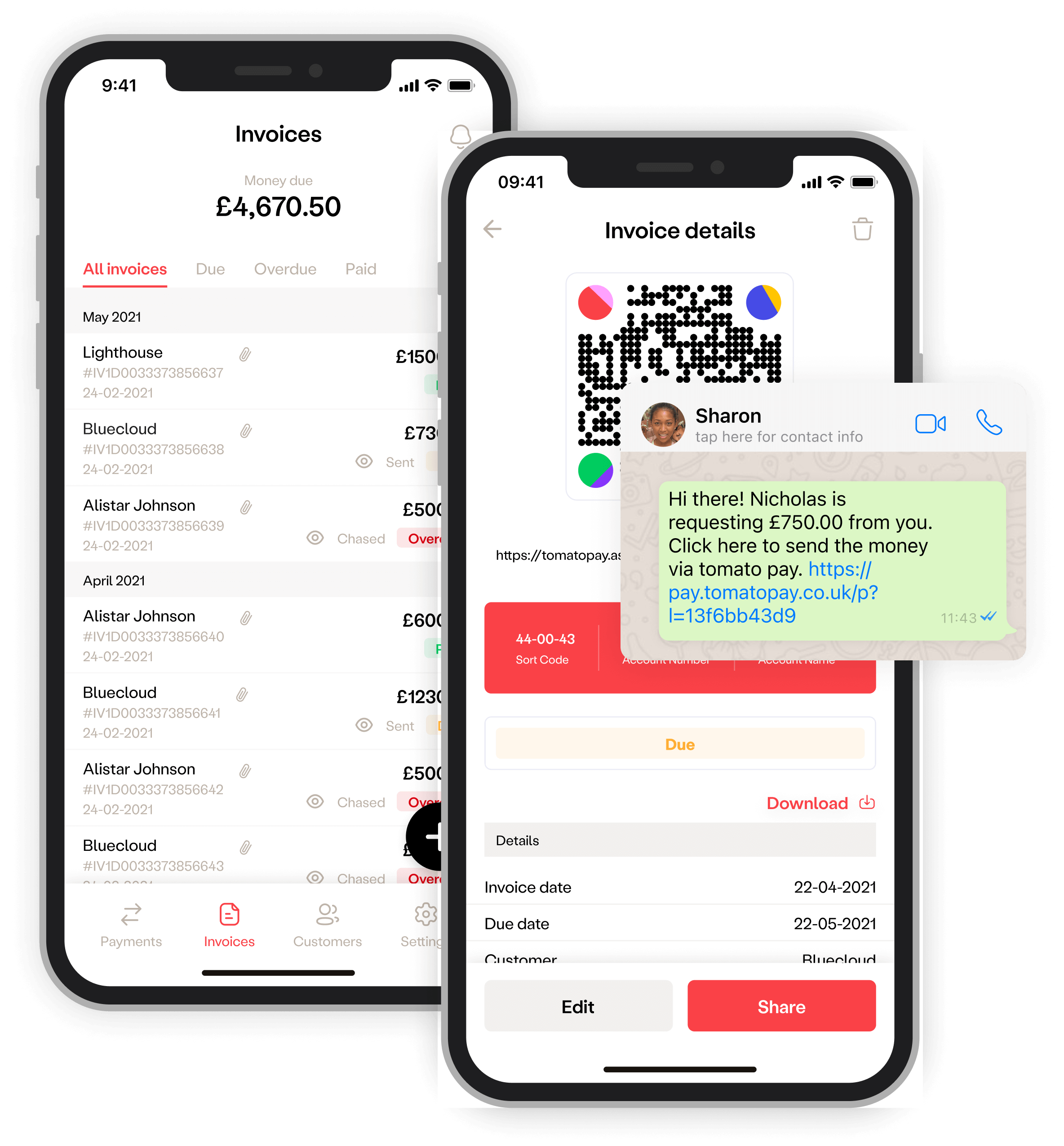 Send an unlimited number of invoices for £10 per month
No setup costs. No hidden fees.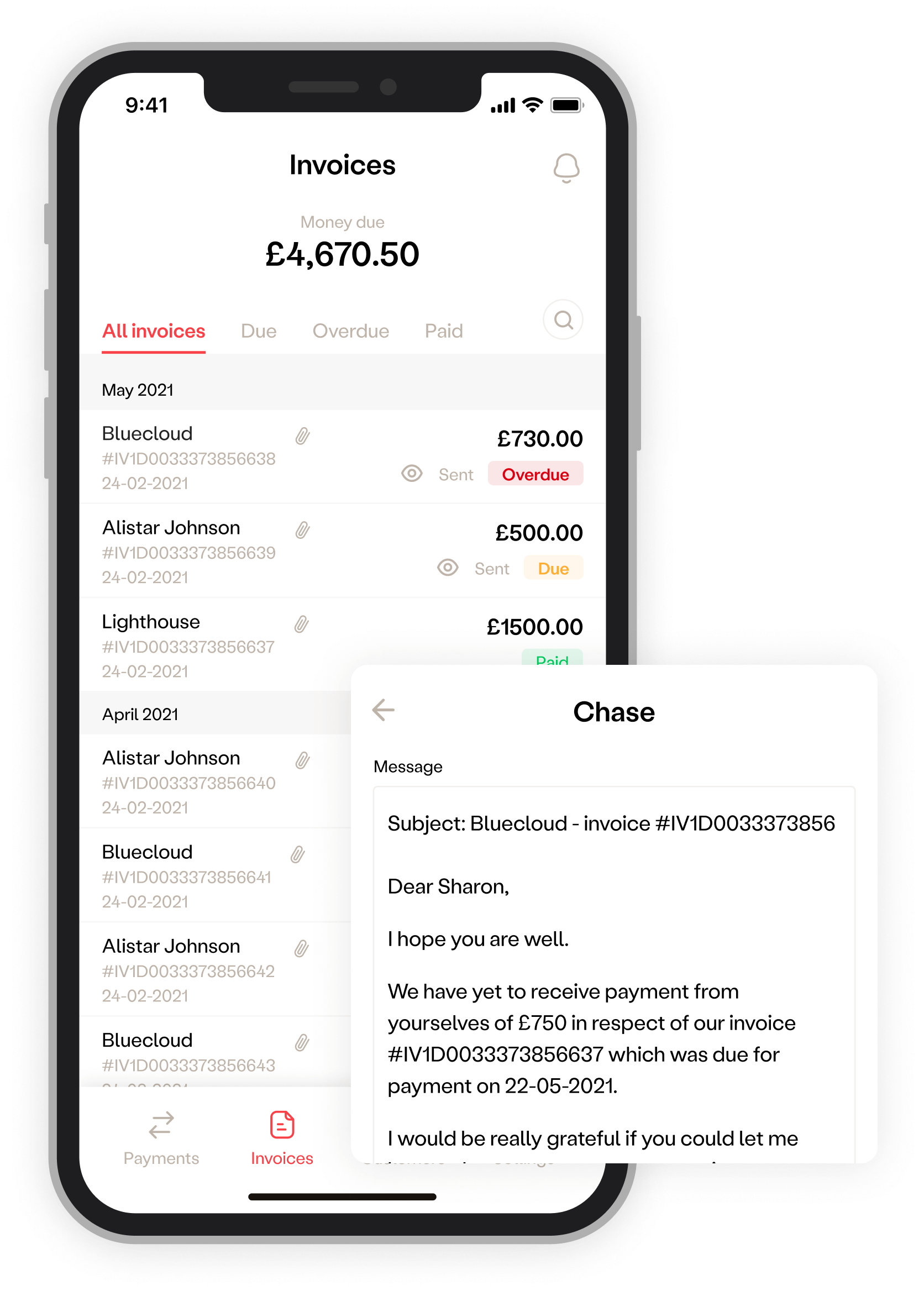 Save time wasted chasing invoices
With multiple invoices being sent to different customers, too much time is wasted checking which invoices haven't been paid, chasing customers and sending follow up emails.
With Smart Invoices, you can see the status of all your invoices in one place - paid and unpaid, and follow up with customers in a single click.
Faster for your customers so you get paid sooner
Typically, customers have to manually enter bank details to settle invoices. This is time consuming and prone to mistakes so you end up chasing late unpaid invoices.
With Smart Invoices, customers can settle your invoices in just a few clicks from their phone so you can get paid sooner.
They don't need to download the app to pay. They just need a phone.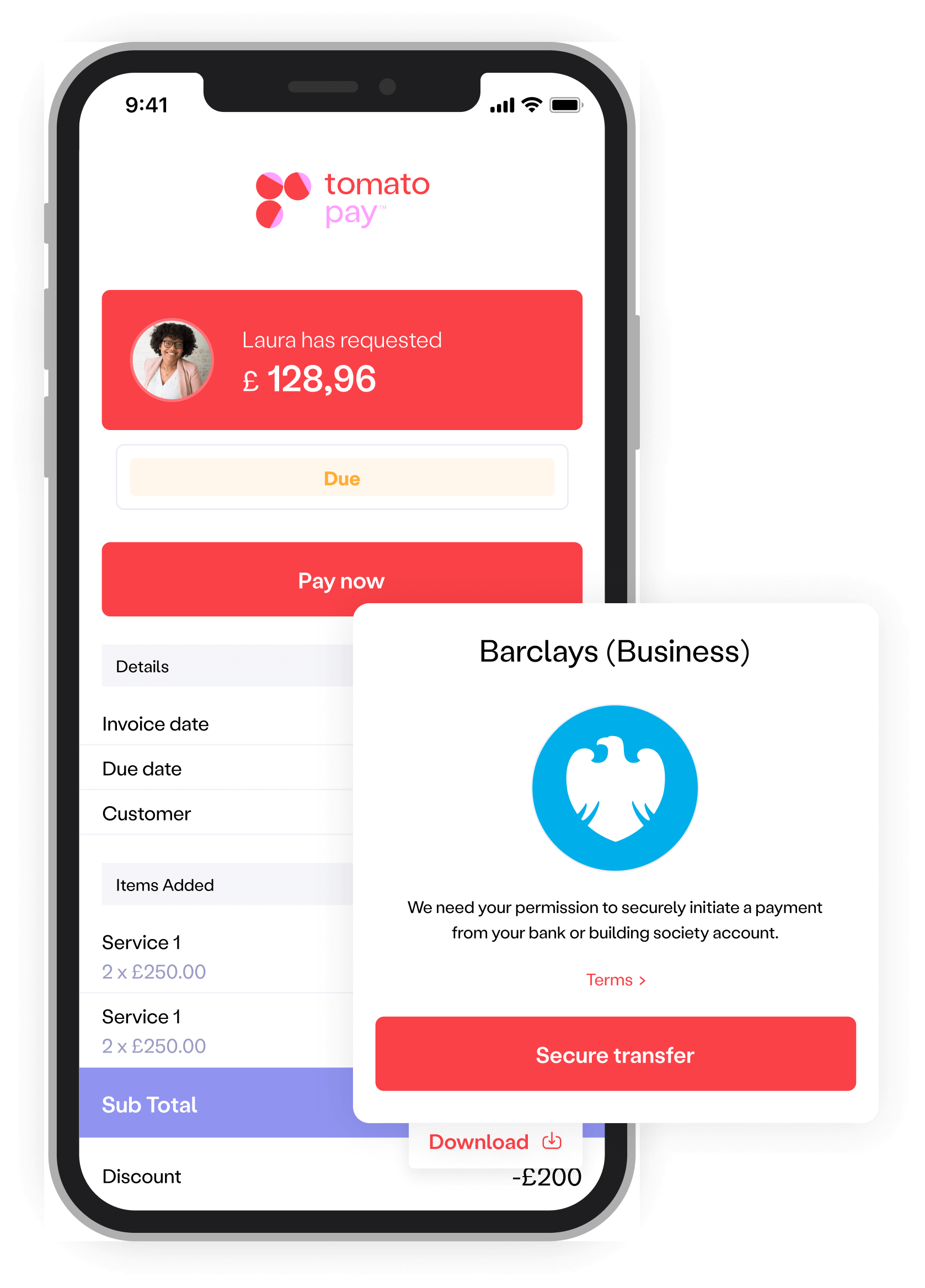 Customise your invoices to your business's needs
Add your business's logo and branding to send professional invoices to your customers every time.