tomato pay makes payments convenient for you and your customers
Card machines are expensive and clunky. They come with high transaction fees and don't pay out your money when your business needs it.
Invoices are a pain to manage and even worse to chase. When they aren't paid on time it hurts your business cash flow.
Bank transfers are prone to mistakes. It's too easy to miss a digit when manually entering sort codes . This makes it difficult for your customers.
Cash is a hassle. It's unsafe and fiddly. Time is wasted taking cash to the bank, counting coins, and doing extra accounting.
We make your cash flow




With tomato pay, your money arrives in your account as soon as your customers pay you. Instantly.

Don't wait 1-3 working days for your money to arrive in your bank account.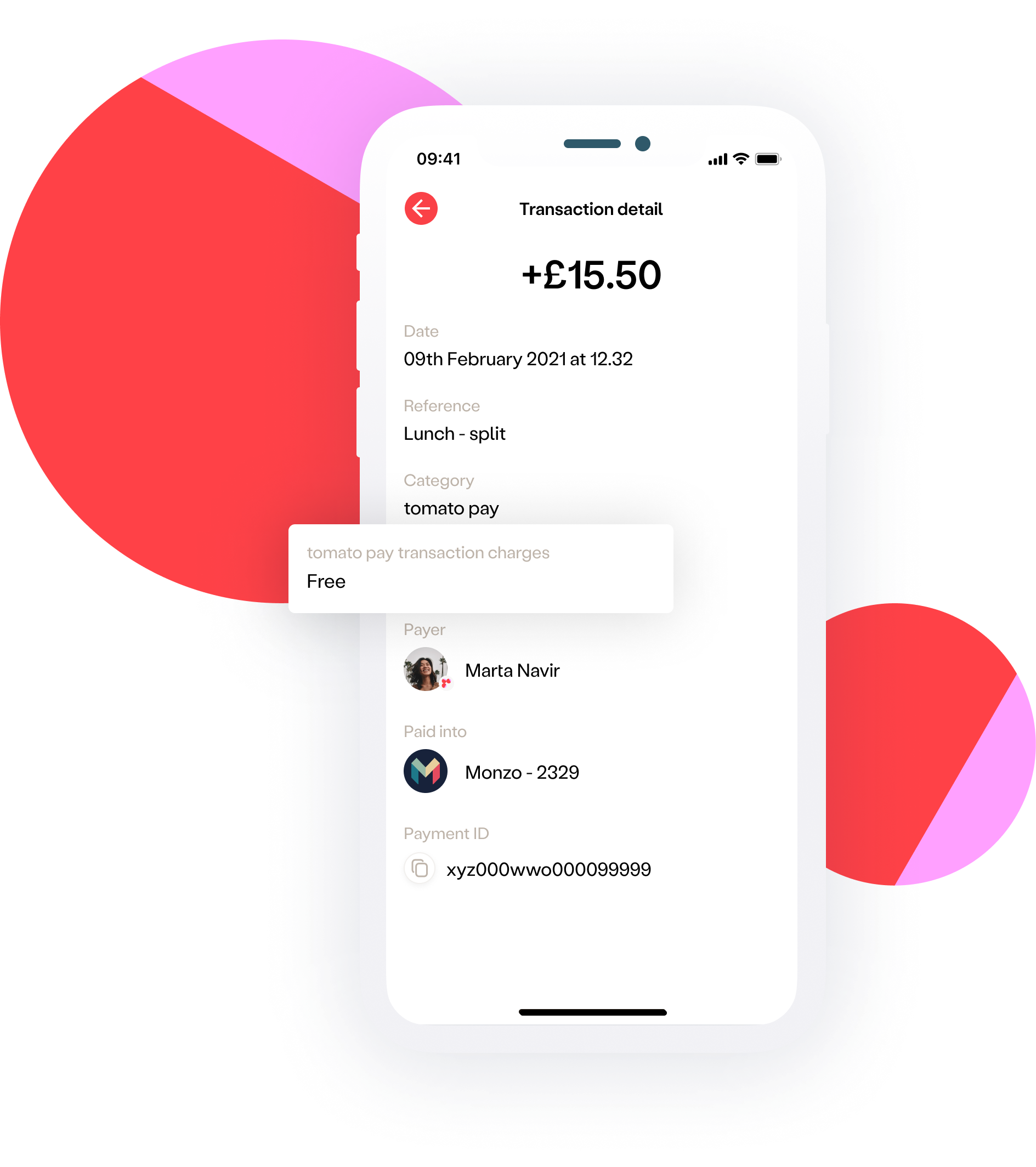 Save the money you're losing on transaction fees




Your money is your money! That's why we are offering Free Early Access to all UK businesses.
With no setup costs, no rental costs, and no hidden fees, your business will keep hold of more money than ever before.
See our pricing after the early access period, here.
Take payments anywhere, anytime




Whether in person or away from your customers, tomato pay makes it easy to get paid.
Either let your customers scan a QR code to pay in seconds. Or simply send an instant payment link over text, email or WhatsApp.
No card? No cash? No problem!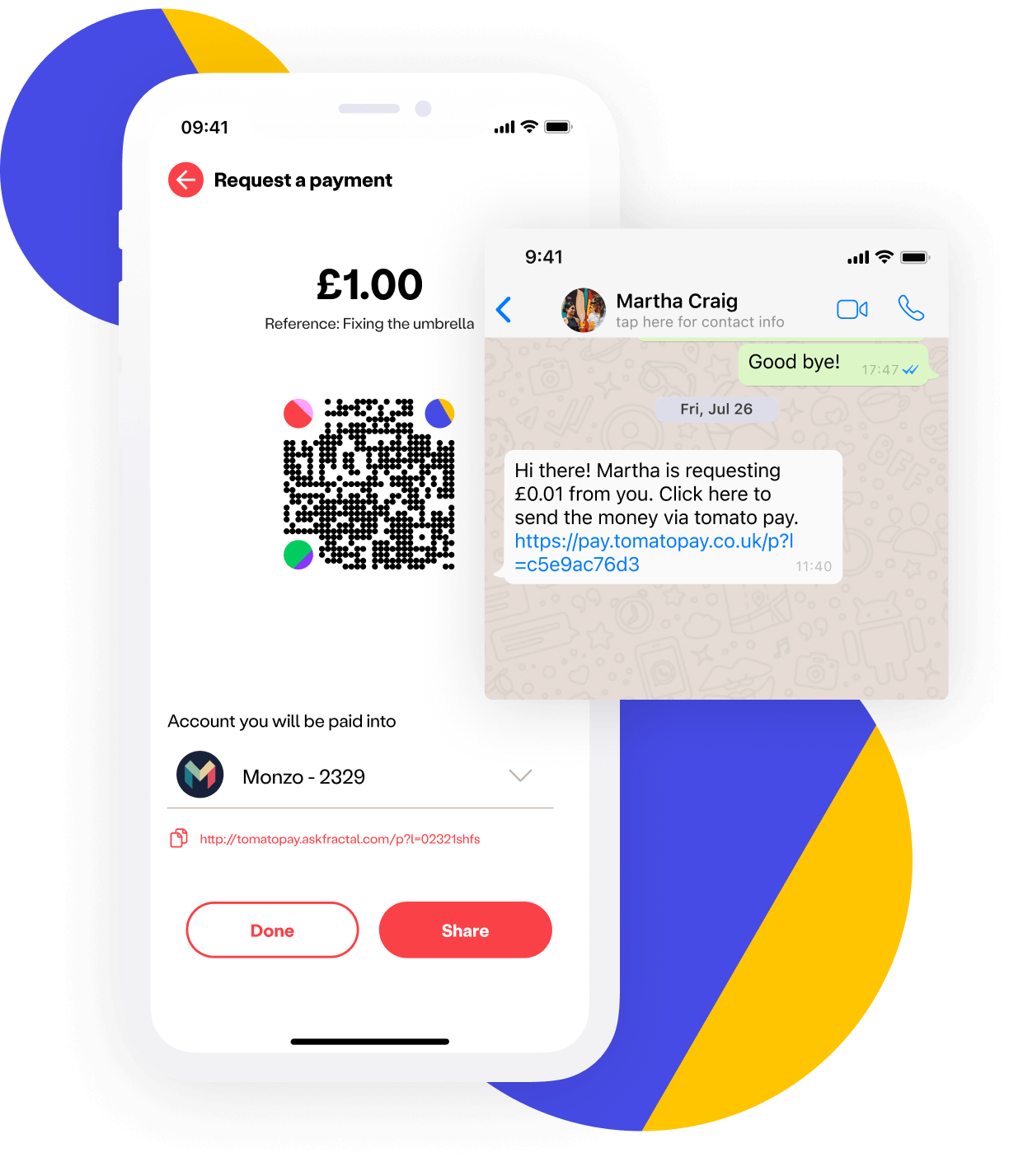 Easier for your customers




Faster
Customers simply scan a QR code with their phone's camera or click a payment link. Then they select their bank and confirm the payment.
They don't need to download the app to pay. They just need a phone.
More convenient
Customers no longer have to manually enter bank details, remember sort codes or visit the cashpoint to pay you.
Safer
Payments are 100% secure and verified with Touch-ID or Face-ID.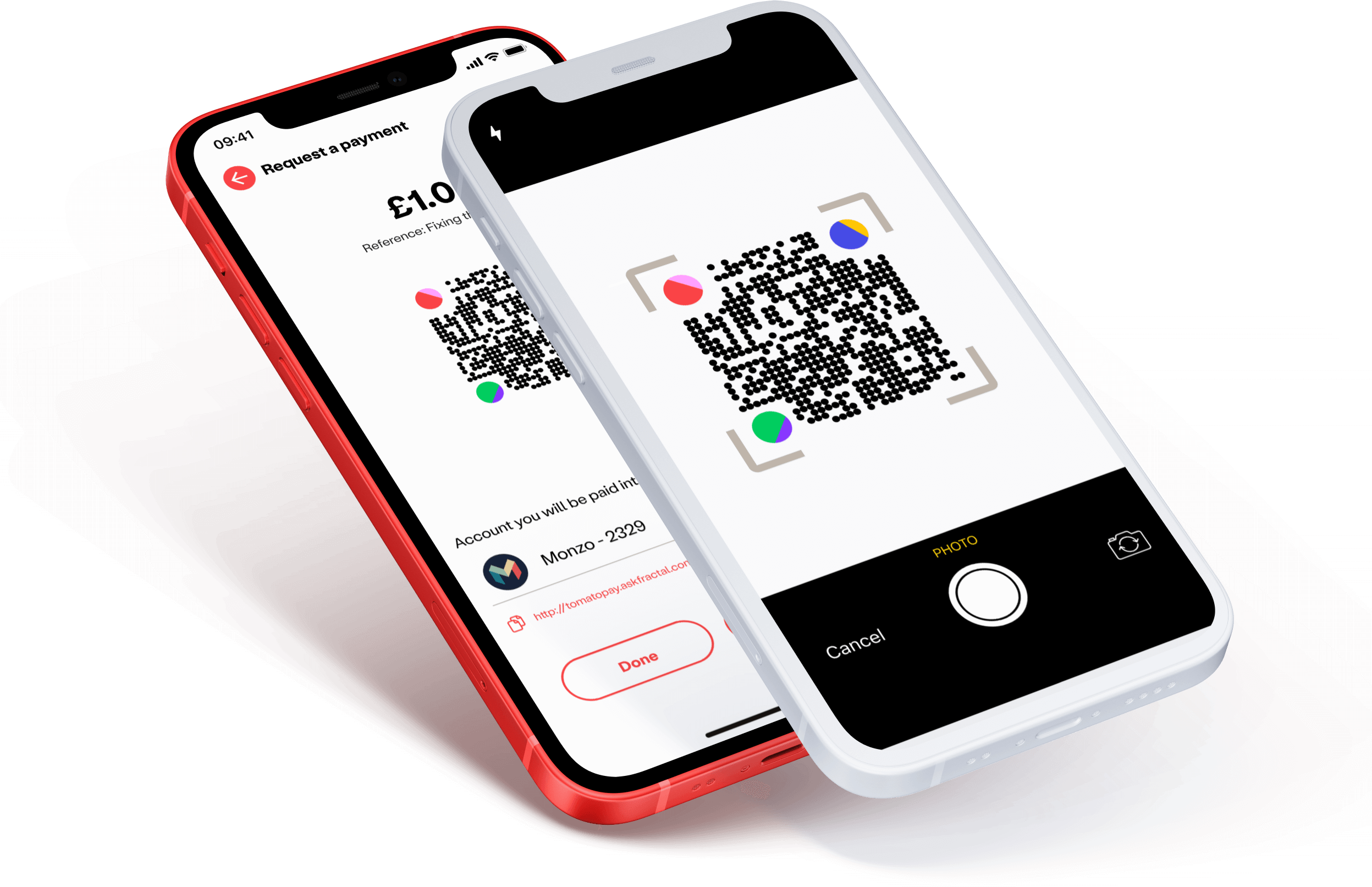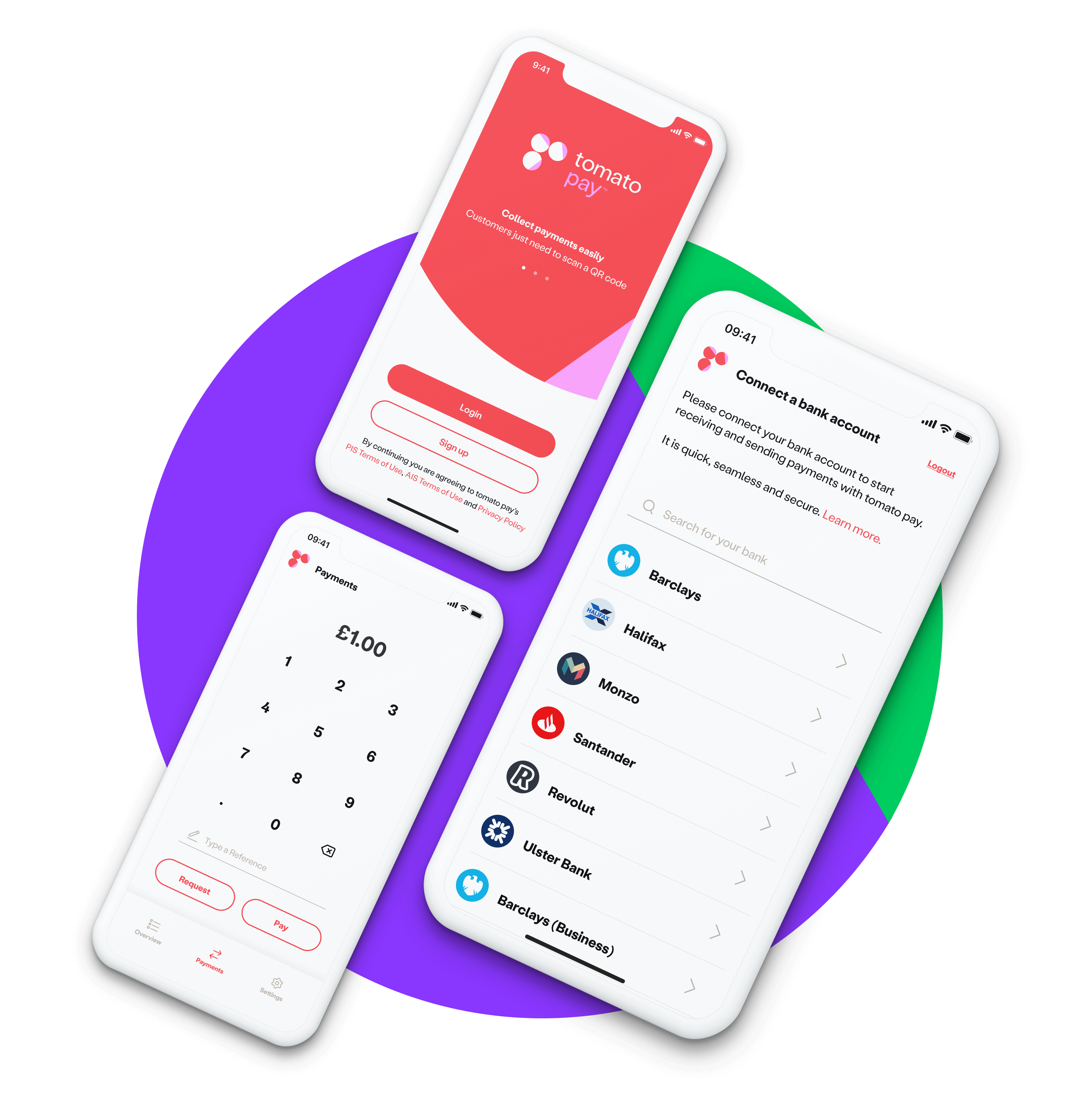 No setup time, get started in 3 minutes




Start taking payments straight away. You don't need a card machine and there's no a long setup process.
Download the app.
Sign up.
Connect your bank account to start taking payments.
For a limited time, we're offering Free Early Access to all UK businesses

1.75%
Transaction Fee
---
Payments arrive in up to 2 working days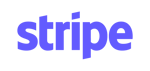 1.5%
Transaction Fee
---
Payments arrive in up to 3 working days

0.1%
Transaction Fee
---
Payments arrive instantly

2.9%
Transaction Fee
---
Payments arrive in up to 5 working days

1.69%
Transaction Fee
---
Payments arrive in up to 3 working days
Our pricing is fair and simple




The transaction fee you pay depends on the size of the payment.
| | |
| --- | --- |
| Payment Value | Transaction Fee |
| Under £10 | 1p |
| Up to £100 | 10p |
| Above £100 | 0.1% |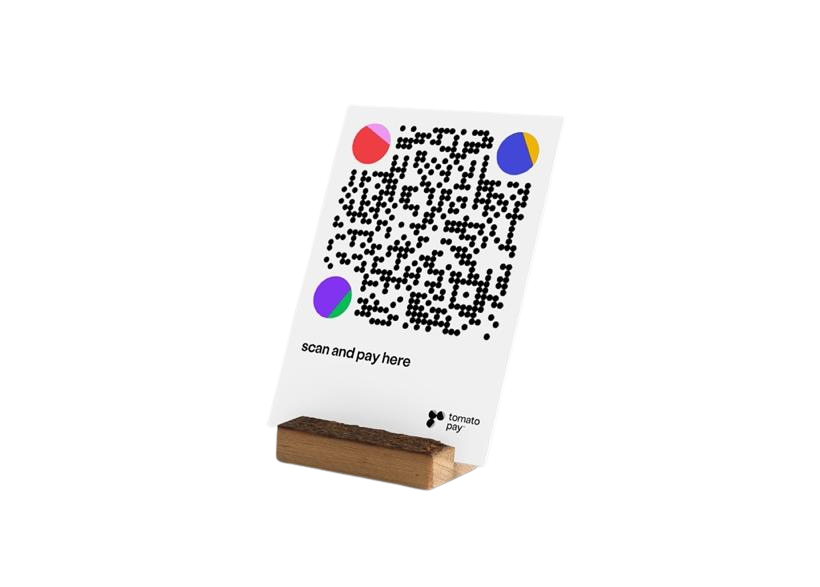 Frequently Asked Questions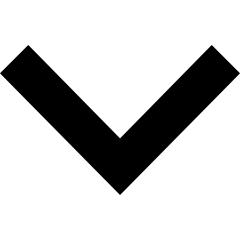 How do payments work?
You just need to connect one or more bank accounts you wish to be paid into, click on "Payments", enter the amount you are owed and click "Request". This will create your payment request link and QR code containing all the payment information (beneficiary, amount, reference) that you will be able to share with your customers.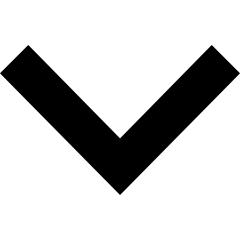 How do customers pay?
By clicking on the link or scanning the QR code, the payer will be able to choose the bank they want to pay with and get redirected to the online banking app or website where the payment can be authorised in one click.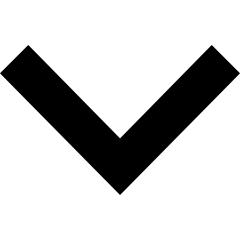 How long does it take to receive the payment in my bank account?
Payments will settle in your account almost instantly and it will never take more than 15 minutes.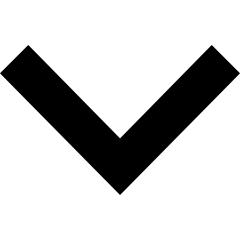 How long does it take to set up?
It only takes a few minutes to get started. You just need to download the app, sign up, link your bank account and you are all set up!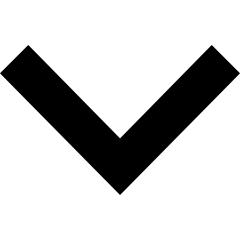 How safe is it?
Security is our priority and we adopt privacy by design. tomato pay doesn't require details to be held insecurely, such as in the browser. Unlike other payment methods, customers can authorise the payment via their banking app with no need to share any information with third parties. Payments are done via instant bank transfer which offers fraud protection by confirming payee details and requiring customer authentication for every transaction.